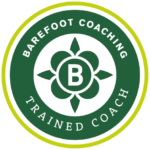 Chris is a trained Barefoot Personal and Business Coach. This means he is able to help you realise your fullest potential in all aspects of life.
He holds a Post Graduate Certificate in Personal and Business Coaching with Chester University, and is International Coach Federation ACC accredited.
As an experienced software developer, team lead, and manager, he has a unique insight into the problems with modern day employment, and specialises in helping IT companies ensure the mental wellbeing of their employees.
Here are just a small handful of some of the things he can help with. Please contact us for a no-obligation, confidential chat to discuss your specific issue, and we will do our best to help.
Career progression
Work-life balance
Inspiration ("What do I do now?" type questions)
Handling difficult situations
Public speaking anxiety
Feeling generally 'off' and dissatisfied